Here are some NWS videos and links to different tv-apperances.
If you have captured a NWS moment on film, or if you have seen videos that should be presented here we will be happy to hear about it!
Jarle Bernhoft on Conan O`Brien show


Bernhoft rocking the house with his NWS basstard on the Conan O`Brien show. You just have to see this!!
Our meeting with Sting on the national news on NRK.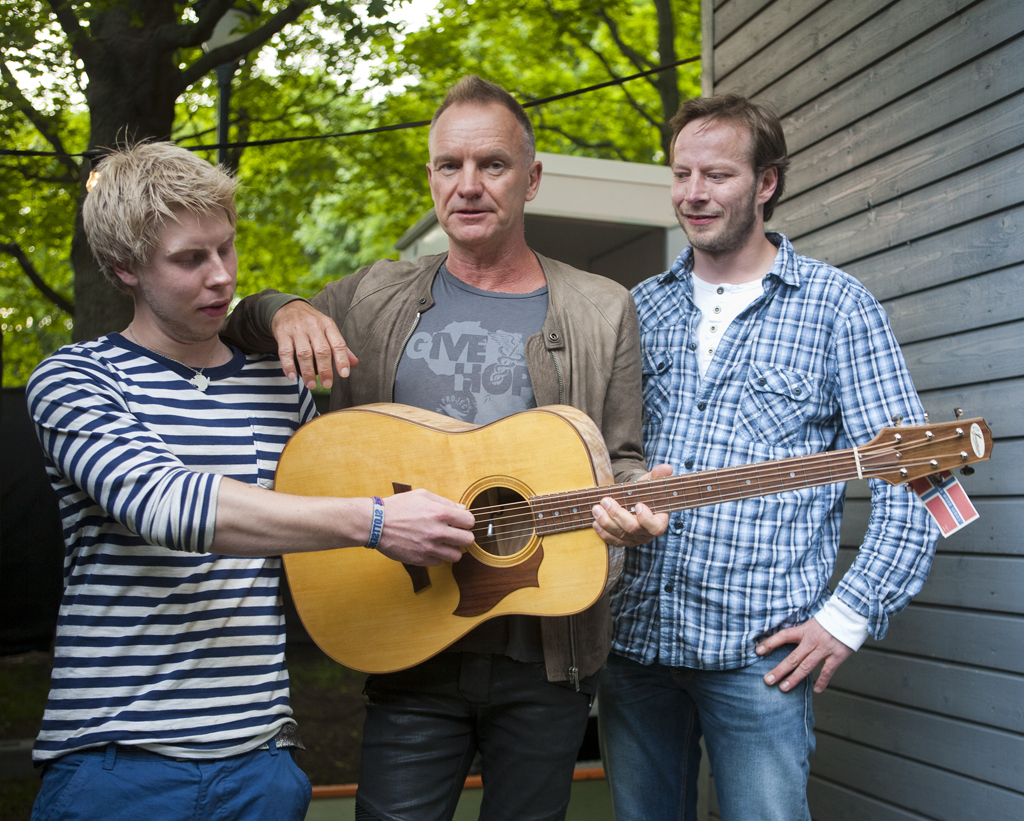 Through our cooperation with the Rainforest Foundation we got the chance to get a meeting with their founder Sting himself..
( Skip to approximately 8 minutes and 40 seconds into the broadcast. )

Steven Van Zandt recieves his NWS guitar.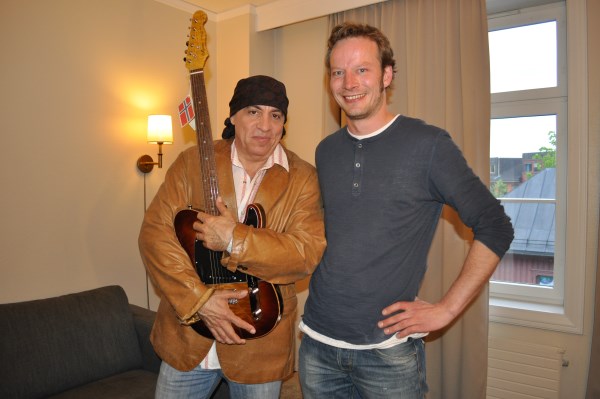 See the reaction of Little Steven as he recieves his Norwegian Wood Series guitar.
Husemoens Gitarmakeri recieves entrepreneur price.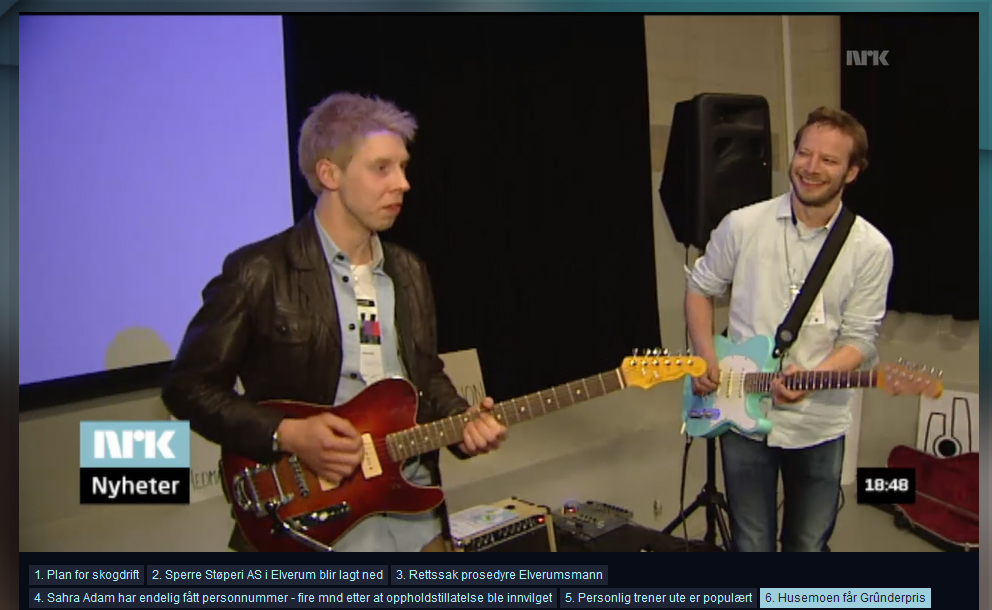 The Norwegian Wood Series guitars won the entrepreneur price for 2013 awarded by Innovation Norway.
Here is a news story about our rainforest free guitars from the national news on NRK.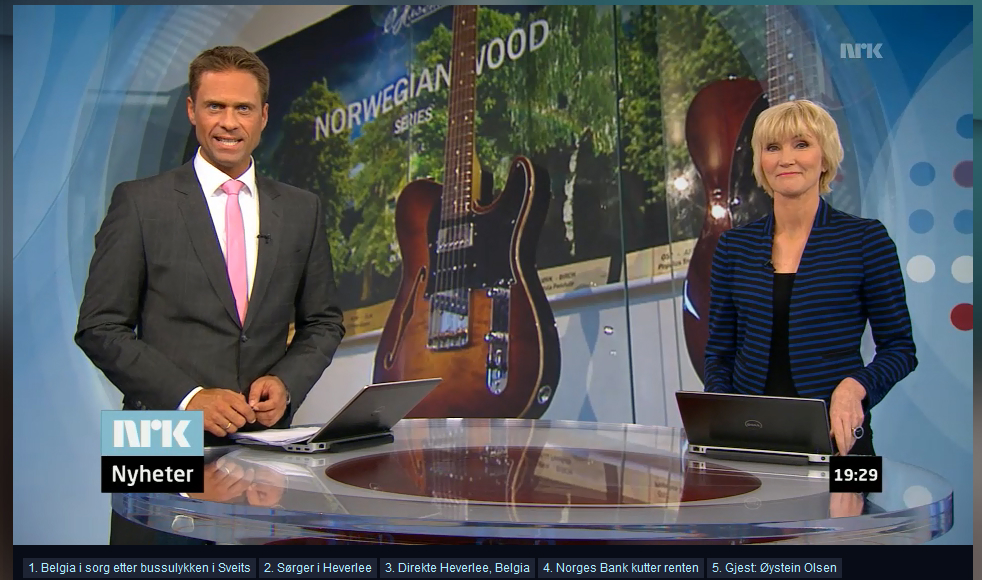 The Rainforest Foundation had been out and criticized the music instrument industry for their extended use of endangered wood species. NRK made this followup story about the NWS guitars as a sustainable alternative.
Videoblog from Vintage and Rare.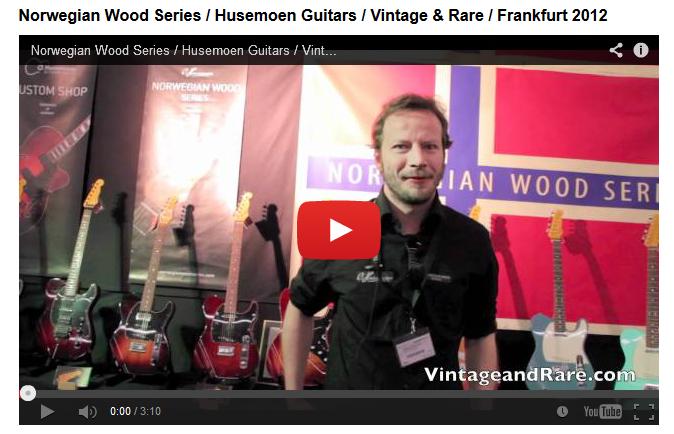 Vintage and Rare made this videoblog from our stand at the Musikmesse Frankfurt 2012.
Hans Bollandsås on Beat for Beat.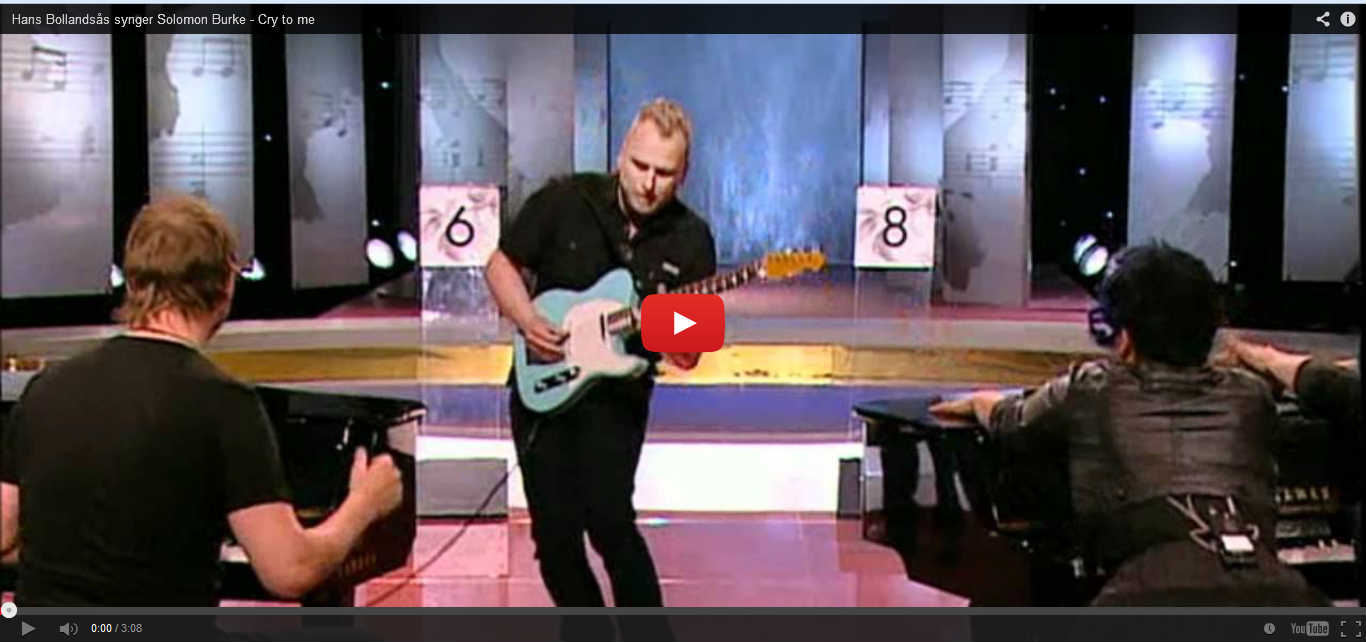 See and hear Hans Bollandsås play Jørn Fodnestøls NWS T-Style on the Norwegian friday night TV-show on NRK1, Beat for Beat.
Norge Rundt med Lars Håvard Haugen


This is an old clip from back in my basement days. Norwegian guitarhero Lars Håvard Haugen is testing an acoustic guitar that I had made.